THE DESOTO recently announced a week-long series of concerts called the Vibe...For Savannah Concert Series, which aims to bring local jazz musicians back to a live setting in our city from a safe distance.
Utilizing the historic hotel's many balconies, musicians will perform out to the city, with locals encouraged to park their cars, stand far enough away to listen safely, or open their windows and take the music in.
In a time when live music is nonexistent, and all industries are trying to figure out how to operate in this new normal. With new management in place, The DeSoto launched the concert series as a way to encourage people to listen to music during this trying time and promote the rich musical history of Savannah.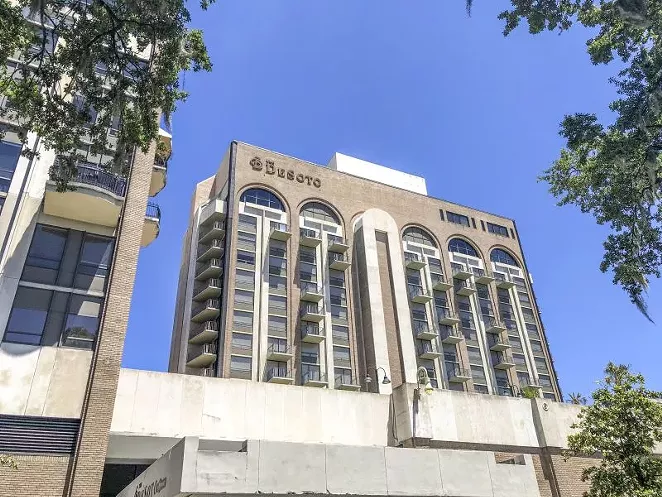 "As we've seen in so many other great cities around the world, we too want to bring the music of our community to help lift spirits and play a role in the healing process," the hotel's new managing director Jay Wiendl tells Connect.
"As The DeSoto is under new management, and new leadership, we wanted to celebrate the city with this experience. We certainly feel that this could be the beginning of our new vibe and a tribute to the Savannah culture of music."
The shows will start at 6 P.M. nightly, from May 1 through May 7, and feature an incredible lineup of talented local jazz artists.
"Living in the Lowcountry, we want to relish the history of The DeSoto and celebrate with our community, a reminder we are #SavannahStrong," a statement from Wiendl read.
"With COVID-19 dominating our lives and news cycles, The DeSoto wants to bring back the vibe of music and hospitality to the heart of the Historic District and celebrate our blessings."
cs