Local Ganem-Poppell family is joined by Magnolia Network host, Andrew Zimmern, as they prepare and share several traditional Lebanese family dishes for the popular show, Family Dinner.
The episode originally aired Friday, Feb. 11, on Magnolia Network on Discovery +. Family Dinner is in its second season of visiting families across the country.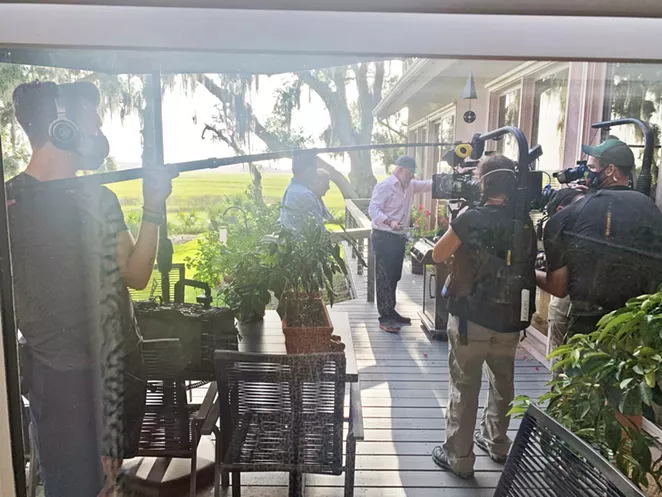 Host Andrew Zimmern visits families across America to explore how the cultural, regional, and historical facets of who we are form what and how we eat. The Ganem-Poppell family hold on tightly to these family traditions and still gather regularly to share traditional Sunday dinner. "Being a fourth generation Lebanese-American, I think it is very important to keep our family traditions alive," says Marianne Ganem-Poppell, owner of Savannah Master Calendar. "I want my children to know the history of our family and continue these traditions."
The tradition of "family dinner" is slowly losing its value, but many family's, like the Ganem-Poppell clan, hold on to it as precious as past loved ones. The Ganem family owns Johnnie Ganem's wine and package shop at 501 Habersham Street, celebrating 80 years in June. The Poppell family owns Poppell Brothers flooring on Windsor Rd. established Savannah business for 58 years.
The episode is available on streaming platforms.