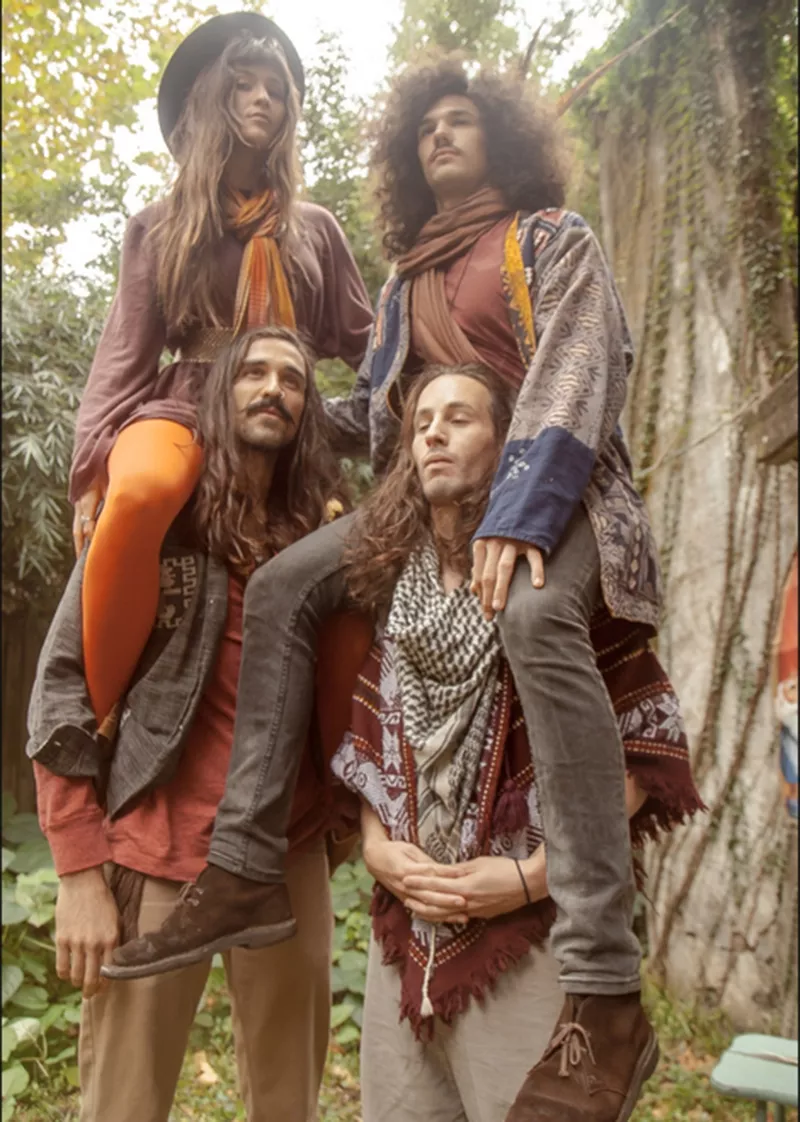 THE members of Omingnome might have taken a bit of a breather from their relentless touring, but that doesn't mean Savannah's band of psychedelic songsters has slowed down. In fact, they're a leading example of how to make the best use of downtime.
Case in point: their latest music video. When the band's bus broke down during their winter tour, they didn't pout around in the auto shop's waiting room: instead, they grabbed a camera, headed to the Mojave Desert, and shot an enthralling video for their song "Beyond the Shadow of a Doubt," released on July 23.
During that tour, Omingnome hooked up with Jackson, Mississippi band Fides for several dates; now, Fides heads to the Gnome home turf for a Barrelhouse South show.
Fides has coined their sound "post-dad rock": it's splashy, college-rock-tinged fun that fits nicely on the spectrum that begins with openers Carpet Coats and ends in the magic Omingnome has in store.
This isn't simply an Omingnome show, see: this is the Leaping Gnome Experiment, featuring instrumental contributions from members of Savannah prog deity Culture Vulture, hip-hop from Miggs, Knife, and spoken word/hip-hop from Valore, an artist who just recently signed onto the Dope Sandwich roster (keep an eye out for an EP, Lizard Girl, coming soon). Omingnome hints that there may be even more guests, ranging from poets to performance artists to visual artists. Anything could happen with this kind of collaboration—best be there to witness it firsthand.
The Savannah Bazaar will be at Barrelhouse, too, with a few regular vendors peddling their wares. Thursday, August 13, 9 p.m., free