The Savannah Jewish Federation honored Joel A. Greenberg MD with the Jack Malitz Levy Award, Sunday May 21 at the Jewish Education Alliance (JEA) on Abercorn St.
With an invite from JEA's chief operating officer Jamie Richman to attend the Levy Awards, my new intern Odyssey Wade and I arrived early at the iconic Jewish Education Alliance. Asking the Savannah State mass communication major what he knew about the JEA, we chatted about the Jewish and community hub.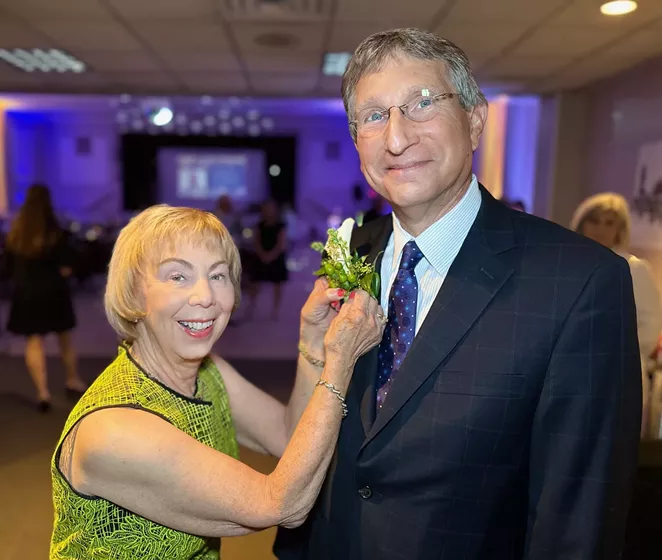 Offering a health club, racquetball court, gym, preschool and brand new zero-entry pool, I have always known about the events offered here. From art displays, concerts, comedy night and social events like tonight, the Abercorn St. facility has been the epicenter for not just the Jewish community but for everyone, regardless of age, faith or background.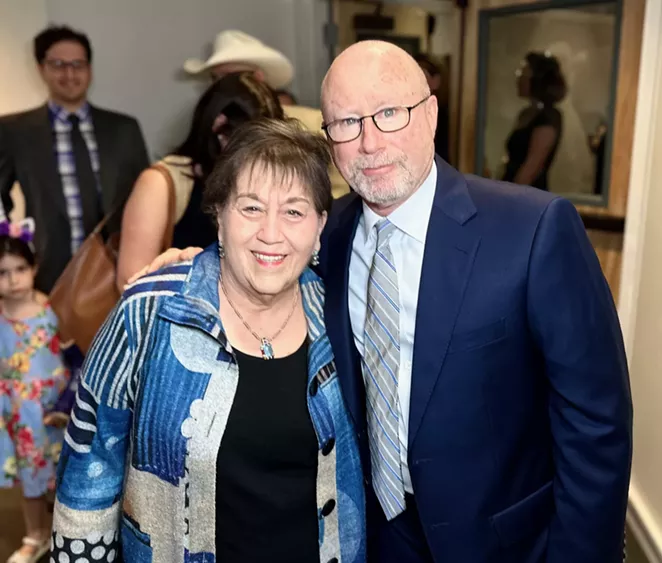 I have also known Carol Greenberg for as long as I can remember!
Meeting her through the late great Ron Higgins and the rascally charming Matt Cohen, I remember how Carol seemed to be everywhere.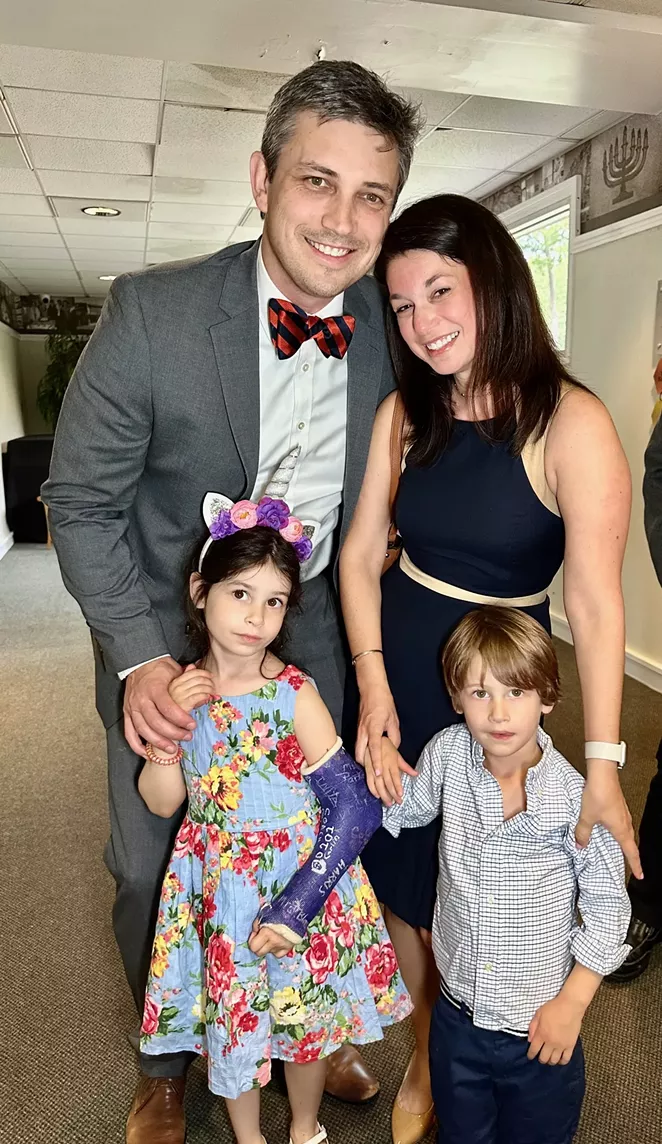 For 32 years with her nonprofit Morning Star Cultural Arts Group that provided arts and educational programming to every type of organization, demographic and learning institution in the Coastal Empire, to regional and national boards for the Jewish Boy Scouts of America to taking active leadership roles on all the Jewish organizations available to women, this vivacious lady's heart has touched so many lives.
I also know of her husband, the immensely popular Dr. Joel A. Greenberg of Savannah Neurology Specialists, who Carol says, "is my role model, my financier, my sounding board. His support gave me the opportunity to do what I wanted to do, raise our children and help others. I am able to do what I do because of him."
Inside the ballroom I make sure to snap a pic of the couple before they are bombarded with congratulations, then wave over to hug legendary violinist Sinisa Ciric before stopping to chat with Sally and Stephen Greenberg.
The 2020 Levy Award winner is familiar with the event schedule and gives me a rundown of the night. With a clear vision of the cocktails, intro, dinner, video and speakers itinerary, I hit warp speed to snap as many pics as possible but, as usual, get bogged down because I love to talk too much!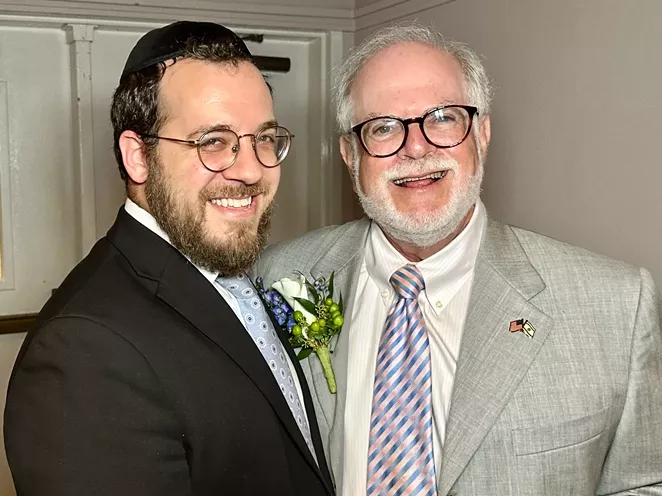 Weaving my way through the crowd, I see fierce fab women like Dayle Levy, Elizabeth Kamalakis, Amy Williams and Joel's fellow Princeton classmate Gwendolyn Fortson Waring are in the building.
Also, who knew that Rabbi Avi Nitekman wanted to emulate his role models and "teach, help and listen" or that my favorite kosher chef would give me a crash course on all things Gottlieb!
Say hey to Murray Gottlieb, the fourth generation chef/bakery/caterer whose lineage dates back to 1880 when his family arrived in the port of Savannah. From the 1940's when his grandfather Joe Gottlieb to the 1950's when his father graduated from the University of Georgia to create "traditional Jewish food for the synagogue to the entire Savannah community," Murray has branched out to hospitals, hotels and high end catering gigs.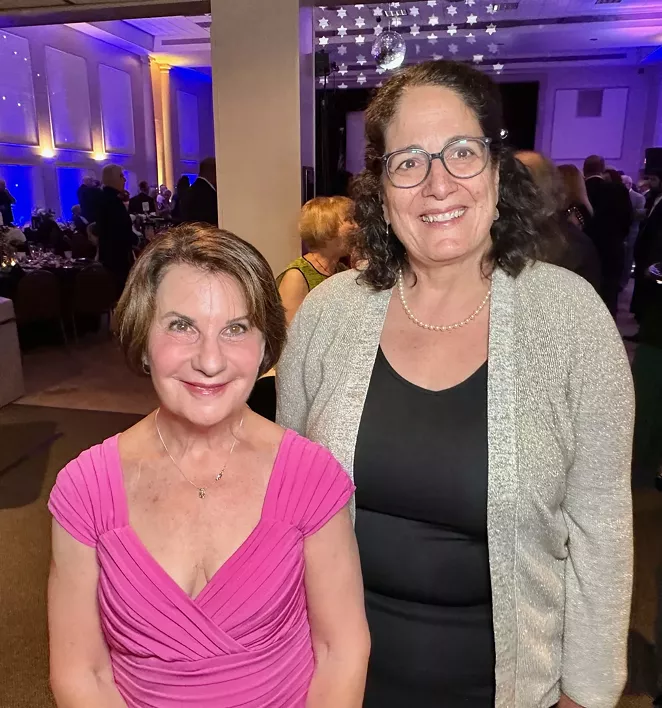 When I ask him to describe what "kosher" means, I start a long conversation on what foods can and can not be eaten and how the food is prepared, but we both get stumped when I ask if it is a cultural rule or tradition. Waving over Dr. Fred Rabhan to clarify, I learned, "kosher is a Jewish biblical law based on the Torah on how to prepare food."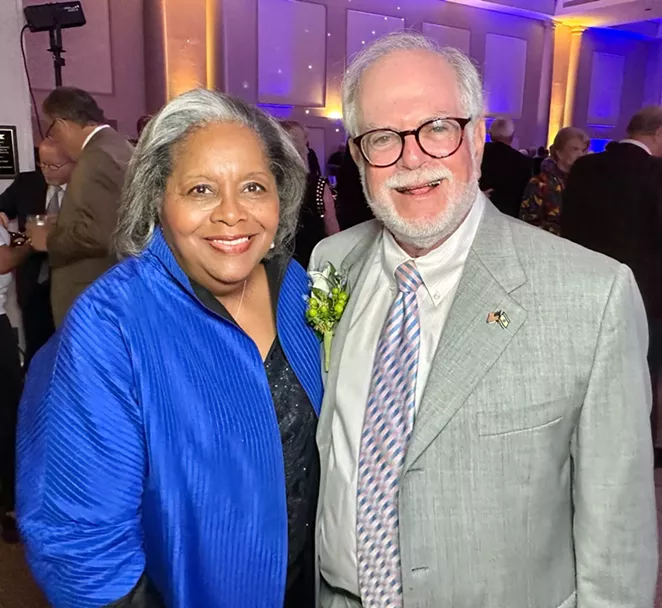 Arriving next is master performer and cool dude, Ryan McCurdy. The Savannah Repertory Theatre executive artistic director tells me, "We are halfway through the REP's production of 'The 39 Steps"' which is garnering many laughs and more enthusiasm for its four performers playing dozens of characters and references to much of the Hitchcock canon. It runs through May 28, and next up is the solo tour de force 'Empanada Loca' in September."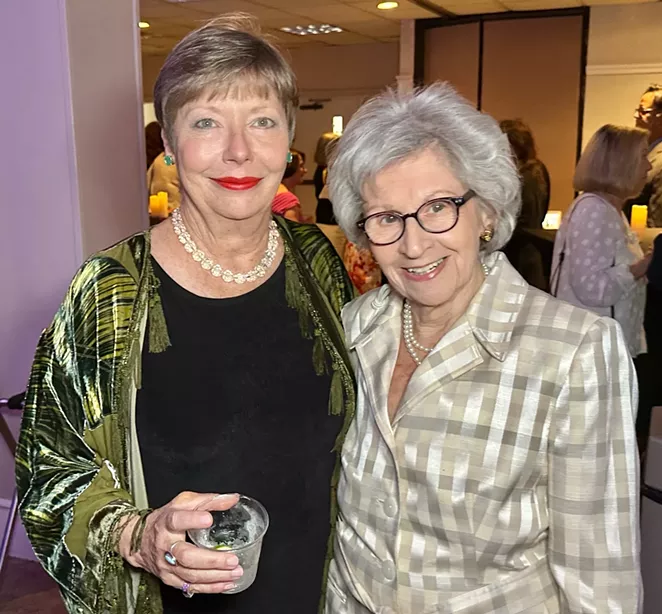 Glancing into the ballroom, Carol waves me over and whispers, "These are some of the grand dames of the Savannah Jewish community, Jane Feiler, Ellen Byck, Sharon Galin, Peggy Good and Elaine Radetsky. Even Rhoda Halperin and Anita Karnibad. Can you get a photo of me with them? I can't believe they are here tonight! Because of COVID, we have not seen alot of our friends at social events, so this is a special treat for Dr. G. and myself."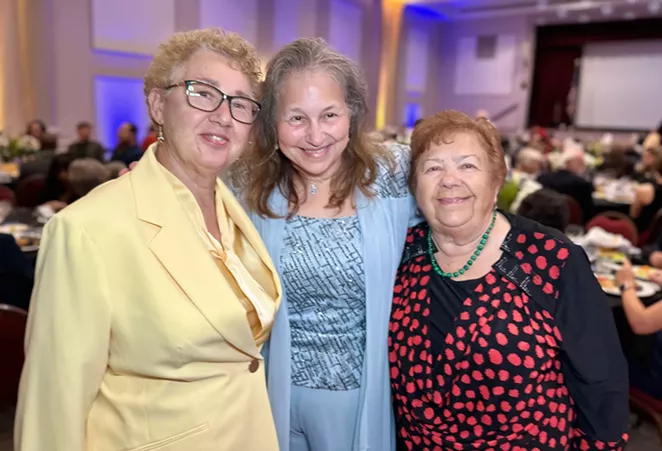 With past Levy award recipients in attendance Donald Kole, Aaron Levy and Jeffrey Lasky, I am on the lookout for JEA CEO Adam Solender and find him with his gregarious wife Sarah Denmark. Literally yelling out my name, Sarah attempts to hug me, with Adam seated between us!
Giggling at how someone so tiny can have so much vocal volume, I take a seat to watch a fabulous video edited by relative newcomer Elyse Hohnerlein, with clips from family, friends, supporters and superstars like Sherrill Milnes and Maria Zouves about Joel.
Having the highest honor of a lifetime achievement award from the Savannah Jewish Federation has to be the epitome of a life well lived, but seeing and hearing your peers speak of your kindness and humor has to be the one of the best things ever.
Congrats to this former high school debater on being a rock star to his wife, family and community!