IT DOESN'T seem like that long ago.
Last year, when The Bay Street Theatre presented its production of The Vagina Monologues, Eve Ensler's revolutionary piece resonated more than ever. It was February 2017: One month prior, women marched on Washington. The world experienced #ADayWithoutAWoman.
As director Valerie Lavelle told Connect last year, Bay Street Theatre knew the cultural climate was ripe for a Vagina Monologues revival.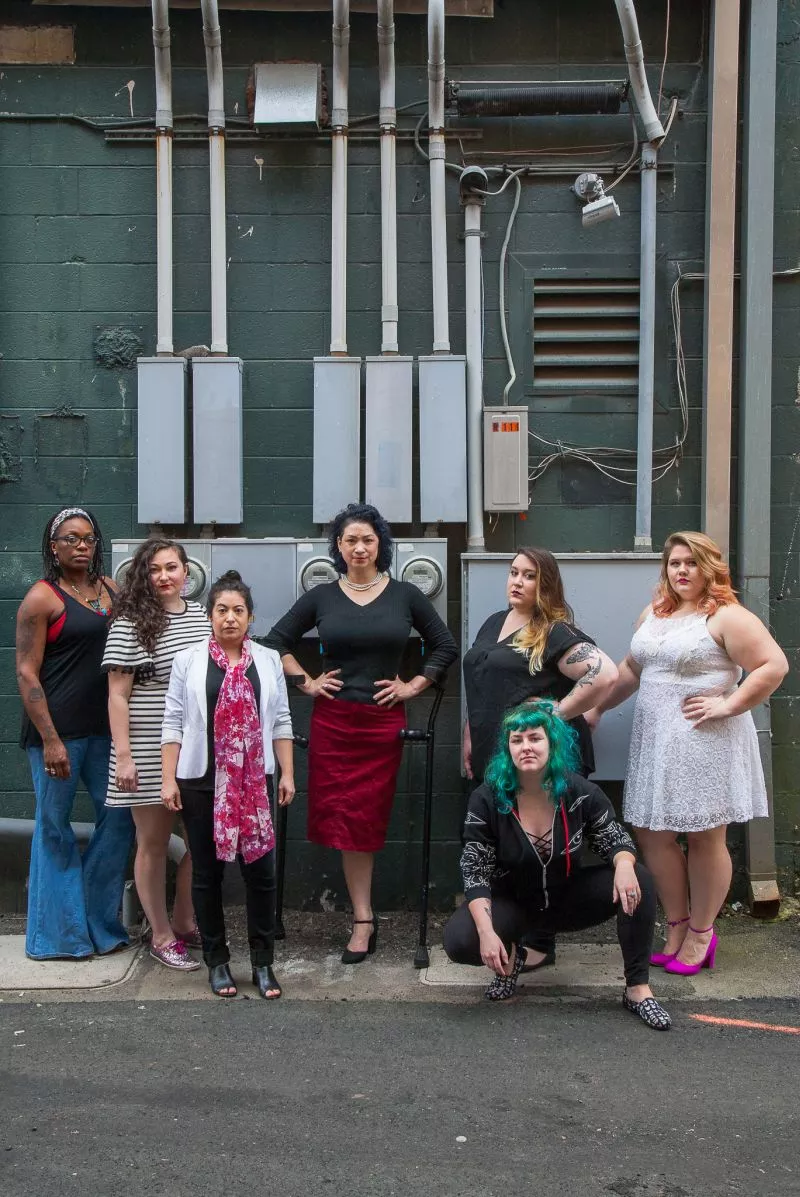 Flash-forward to 2018—Me Too. #TimesUp. Harvey Weinstein. Matt Lauer. James Franco. Russell Simmons. The "Shitty Media Men" list.
"Right now everybody's saying, 'The discussion has started,'" Lavelle says. "It's important that we have this discussion as we do with other movements, and I think the big question now is, 'What are we gonna do about it?'"
Part of the inherent power of Ensler's work is the way each account (written from interviews with real women about their relationships to their bodies, sexuality, and beyond) resonates differently given the current sociopolitical climate. As an array of female-identifying folks take the stage and offer honest, painful, and hilarious stories about vaginas, the audience looks within and without. It's a stirring experience.
"There's definitely many different levels of benefits from this show," Lavelle says. "We give people a chance to have a voice and speak about it and talk about it, then it also gives the audience some time to experience a different perspective or just support in general. It's really cool—last year, after we'd taken a break, we had so many people approach us and say, 'Oh my god, it was such a great show, and that is exactly how I feel. Now I don't feel alone in this issue.' That was coming from men and women, too, which was really awesome."
Each year, Ensler curates a new selection of monologues to be performed around the world. In last year's Bay Street Theatre performance, JinHi Soucy Rand offered a stirring spotlight monologue focusing on sexual harassment and violence against female workers in all fields.
"This year, there isn't a new spotlight piece," Rand explains. "[Ensler] revised a 2012 piece that she wrote for the Huffington Post called 'Over It.' I remember when it first came out: she was talking about how she's over it, over the rape, over the men great and small who get away with harassment and with promoting violent culture. In October 2017, she revised it and updated it...it's a very different piece to do in February 2018...even though it was written in October 2017, so much has been revealed since then. This was before the Me Too movement, the stories about Weinstein, people were starting to believe and take notice. For some reason, I was feeling it wasn't strong enough...it wasn't strong enough to say, 'I'm over it.'"
Rand was inspired to expand the voices within the piece, taking it from a solo work to a chorus of women.
"We'll have all different voices saying 'I'm over it,'" she says. "It's so much more effective. And reflective."
"It's a piece that—obviously, coming from [Ensler], you know her experiences," Lavelle adds. "Millions of women tell her stories of rape and violence...what must that be like? This is the 20th anniversary of The Vagina Monologues—to have written this 20 years ago...things have been tweaked and added, but for this play to still be relevant is both to the power of the play but also the frustration of this kind of attitude toward women."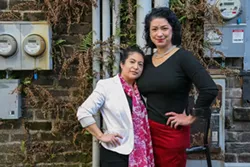 The Bay Street Theatre's cast features returning performers—including Michelle Padgett, Kaya Fisher, Lauren Schwan, Anita Narcisse, Julie Kessler, Cecilia Tran Arango, Bonnie Rae Terrell, Erin Muller and Niema Ross—and some new voices as well. Katelynn Moore, a Georgia Southern student, and local activist Coco Papy will join the lineup.
"A couple people are doing the same piece, and a couple of us are switching things up, which is always fun," Lavelle says. "We always try to encourage it so it gives a different perspective on the monologue. You do these every year, but you get new life experiences, and sometimes you feel like you want to approach things differently."
Supporting the Monologues also means supporting the Savannahians who are fighting against sexual harassment and rape every day. All profits will benefit The Rape Crisis Center of the Coastal Empire, as well as Eve Ensler's V-Day Spotlight Campaign.
"We're going to talk about vaginas!" Rand cries merrily.
"This is definitely not like any experience that you'll ever have if you haven't seen the show before," Lavelle says. "It's not quite a theatre piece, not quite a stage reading—it's somewhere in between. You'll come away with a different perspective. Everyone is welcome."
CS