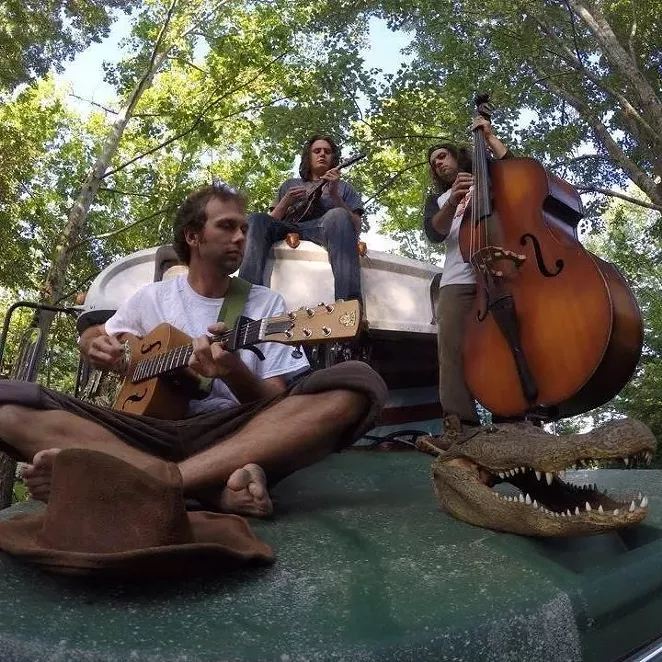 St. Augustine's West King String Band brings their hard-edged take on roots music to The Wormhole. Inspired equally by bluegrass greats like Del McCoury and rock gods like Black Sabbath, the band's core focus is its songwriting.
West King String Band unveiled their first full-length record, Achin', in August 2016, following with Staring at the Sun in 2017. The boot-stomping tunes swing and saunter with weathered ease.
If you enjoy front-porch pickin' sing-along songs, get on down to Starland and enjoy a set from guitarist Jack Studer, upright bass player Jesse Harman, and mandolinist Andrew Fox.
All Poets and Heroes join the bill. A three-piece writing pensive songs with a folk core and pop melodies, the band most recently released 'Where We Lived and What We Lived For' in October 2017.
Leaders of the Shift round out the evening.
Thursday, February 8, pay-what-you-can, 18+