Welcome back, bookworms, to another edition of "What Are We Reading?"—your trusted guide to the literary gems that have captured our attention. E. Shaver, Booksellers (eshaverbooks.com) is thrilled to present you with a selection of three captivating books.
The Chateau by Jacklyn Goldis: In this mesmerizing debut novel, Jacklyn Goldis takes us on an enchanting journey to the sun-soaked vineyards of Southern France. When Julia discovers that she has unexpectedly inherited a grand chateau from a distant relative, she embarks on a quest to unravel the secrets and mysteries hidden within its walls. As she delves deeper into the chateau's history, Julia finds herself entangled in a web of family secrets, lost love, and long-buried scandals. With vivid prose and an atmospheric setting, Goldis crafts a tale that will transport readers to a world where past and present collide, and where the power of love and forgiveness triumphs against all odds.
Modern Lovers by Emma Straub: Emma Straub, the acclaimed author of The Vacationers, returns with another heartfelt and witty exploration of modern relationships. Set in a bohemian neighborhood in Brooklyn, this novel follows the lives of three college friends—Elizabeth, Andrew, and Zoe—who now find themselves navigating the complexities of adulthood and parenthood. As they grapple with the joys and challenges of raising their own children, they are forced to confront their own pasts, tangled emotions, and unresolved desires. Straub's deft characterization and sharp observations make Modern Lovers a poignant and relatable exploration of friendship, love, and the universal quest for self-discovery.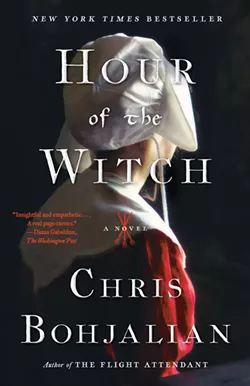 Hour of the Witch by Chris Bohjalian: Prepare to be transported to the turbulent world of Puritan New England in this thrilling historical fiction novel by Chris Bohjalian. Set in Boston in 1662, Hour of the Witch follows Mary Deerfield, a young woman trapped in a loveless marriage and stifled by the oppressive religious mores of her time. Determined to escape her abusive husband, Mary dares to seek a divorce—an unthinkable act in a society dominated by patriarchal authority. As accusations of witchcraft begin to swirl around her, Mary must summon her courage to fight for her freedom and her life. Bohjalian's meticulous research and gripping storytelling bring to life a dark and fascinating chapter in American history, where one woman's resilience and defiance challenge the very foundations of a community.