As an avid reader, finding new books to add to your collection can be exciting. Whether you enjoy thrilling mysteries or reflective essays, there is always something new to discover. In this article, we will introduce you to three must-read books that will captivate and entertain you.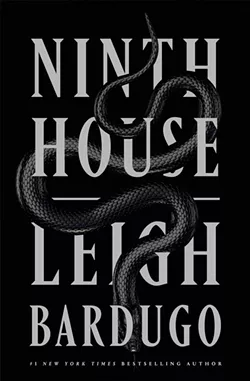 First on the list is Ninth House by Leigh Bardugo. This book is a departure from her previous works and is targeted towards adults. It follows the story of Galaxy "Alex" Stern, a Yale freshman with a troubled past, who is given a full ride scholarship to attend the prestigious university. Ninth House is a thrilling and captivating read that combines magic and mystery to create a unique experience. It is a must-read for fans of dark fantasy, magic, and mystery.


Next is The Means by Amy Fusselman, a collection of interconnected essays that explore the concept of "means." Fusselman uses personal anecdotes and reflections to examine various topics, including motherhood, friendship, and creativity. The essays in The Means are thought-provoking and introspective, and Fusselman's writing style is poetic and lyrical. If you enjoy reading essays that are philosophical, reflective, and poetic, then The Means is the book for you.


Last but not least, we have The Man in the Brown Suit by Agatha Christie. This book is a classic Christie mystery, with all the elements that make her books so compelling. The plot is intricate and full of twists and turns, and the characters are well-drawn and memorable. If you are a fan of classic mystery novels, then The Man in the Brown Suit is a must-read.
All of these books are available at E. Shaver, Bookseller, and eshaver.com. So, whether you prefer to hold a physical book or read on an e-reader, you can get your hands on these must-read titles. Don't miss out on the chance to add these captivating books to your reading list.