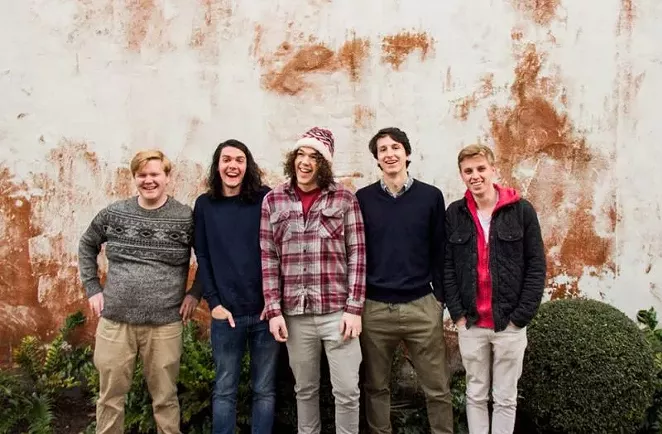 CHARLESTON five-piece Whitehall heads to Savannah this weekend. Formed in 2014, the indie rock group takes elements of rock, funk, jam, pop, folk and jazz to create their own high-energy sound.
The band released a hooky, saxophone-laced fresh single, "Come August," in 2016, following their 2015 EP 'Before We Walked.'
Whitehall is joined by Savannah's own Offsides. The emo/post-hardcore band, formed in 2017, features Ben Busch on guitar/vocals, Joey Newman on lead guitar/vocals, Tanner Hamilton on drums, and John Barry on bass.
Saturday, January 13, 10 p.m., free, 21+