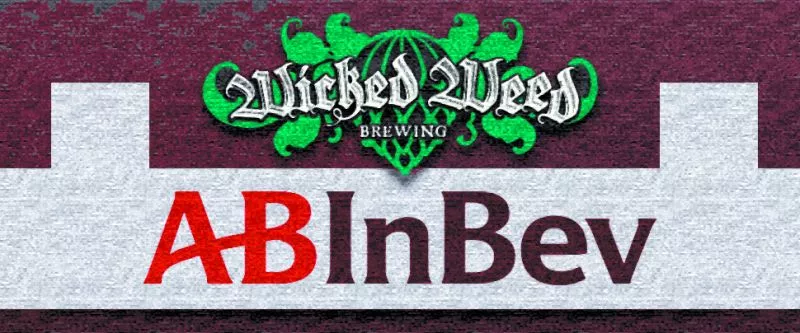 I'VE WRITTEN many times, perhaps too many times, about some major company taking over a small craft brewery. It seems to be happening more and more often.
Some of those takeovers have really hurt. The first and hardest to accept was the 2011 sale of Chicago-based Goose Island to AB InBev (that is Budweiser to most), as well as Georgia favorite Terrapin being sold to MillerCoors.
A lot of money is at stake in these transactions. I don't have to like these takeovers, but I must say I get it.
In 2016 AB InBev was, according to Forbes.com, worth $23.4 billion, making it the 25th most valuable company in the world. Despite this, craft beer was encroaching on all the macro breweries territory.
In 2015, craft beer grew to encompass a market share of 12.2 percent, up a full percentage point over 2014. While this is a small percentage, it does cut into macro beers' take.
Combine this with an overall dip in beer consumption, as wine takes up more of the average American's drinking budget, and macro breweries are hurting some. With this in mind you can understand why a company like Budweiser would absorb a smaller craft brewery.
On the financial side no one seems to be getting hurt. Budweiser takes back a little of the market share it is losing by becoming part of craft beer and the breweries make a lot of money.
The Goose Island sale was worth a reported $38.8 million and Constellation Brand's (think Corona) purchase of Ballast Point Brewing was worth a cool billion.
One would expect that a number of craft beer loyalists would drop a brewery like Goose Island for being sell-outs, and many did, but the fact that AB InBev can mass produce the regular Goose Island lineup and ship it literally anywhere in the country would make up for any loss of sales to beer nerds.
Those hardcore consumers are what make the purchase of Goose Island such a great move as some beer nerds still return to Goose Island each year for the annual release of Bourbon County Stout, even if they shun the regular Goose Island beers.
So the purchase of Goose Island and others make sense in a long term sort of way. It may not make everyone happy and ultimately it hurts craft beer, but as a business decision it works.
But the Wicked Weed purchase I do not understand and the backlash shows badly this purchase has gone. Wicked Weed, unlike Goose Island is truly a beer nerd's brewery.
Wicked Weed doesn't really have a line of core beers like other breweries. Wicked Weed is known for their unusual beers, their Funkatorium beers in particular.
The Funkatorium was the first taproom dedicated to sour beers and it grew to include the Funkatorium Invitational, intended to create an opportunity for brewers to network and brew up experimental beers.
The first Funkatorium Invitational since the AB InBev purchase lost 44 of its participants and has now been canceled. Wicked Weed has also lost several of its most dedicated collaborators.
Sour beer masters Jester King has canceled all collaborations with Wicked Weed and stopped carrying Wicked Weed beers from its taproom.
The PR backlash of this purchase may have been bad for AB InBev but ultimately deals like AB InBev's purchases only stifle the overall craft beer market. AB InBev's scale gives them the ability to undercut prices of their "craft beer" (they call them premier beers because they can't be called craft) which ultimately damages the bottom line of craft breweries. AB InBev also controls the distribution lines in some states, which allows them to insure their beers fill more space on beer store shelves.
In some cases AB InBev controls the distribution of, and in some cases the actual farms that grow the raw materials craft brewers use make their beers. Limited access to and/or an increase in the prices of these materials can squeeze a craft brewery out of business.
So while I understand the moves AB InBev is making, their policies ultimately crush creativity of other breweries and manipulate the market to hurt craft beer.
cs